About Daneswood Carehome
Daneswood is a residential care home for Adults with Learning Disabilities set in the village of Shipham, on the edge of the Mendip Hills Area of Outstanding Natural Beauty.
We have active Day services for the young people who live at Daneswood, have recently also opened this up to other Adults with Learning Disabilities within the local community. Daneswood's aim is to provide structure and learning as well as fun for all who participate, with a focus on skill and personal development. community involvement and inclusion and rural appreciation.
Objective of Daneswood
The objective of Daneswood Care Home is to provide care and support to a standard of excellence for all which embraces fundamental principles of good care practice. Everyone at Daneswood is able live in a safe, nurturing environment and be treated with dignity, respect and sensitivity. Staff will be responsive to the individual needs of the people who live and access the services available at Daneswood and promote the highest possible quality of life at all times, whilst ensuring all can spend time within a comfortable and peaceful rural setting.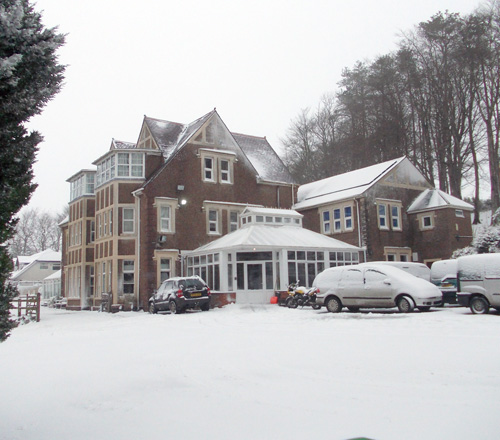 Location
Situated on the edge of the Mendip Hills Area of Outstanding Natural Beauty, this former country hotel overlooks the Shipham valley, with views stretching out to the North Somerset Coast and Wales to the north, whilst edging on to natural scrubland.
The activities offered within Daneswood bring in elements of recycling and re-using materials wherever possible as well as incorporating traditional activities and celebrating national and international festivals to bring more cultural experiences to the people who live at Daneswood.
Activities within the community bring focus to the unique experiences and locations available to the home in the local environment, whether exploring the Mendip Hills, walking the moors of Central Somerset, or enjoying the view at the seaside, as well as many more.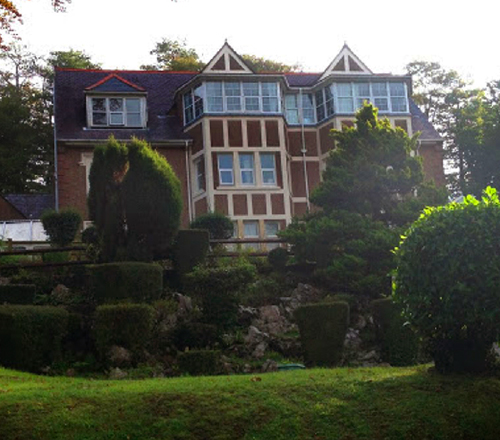 Health and Environment
All food served at Daneswood is freshly prepared in our kitchens using fresh ingredients purchased from local suppliers, with a focus on high levels of wastage reduction and re-using ingredients to give varied home cooked food for all.
The heating and electrical systems in place are Carbon Neutral supportive wherever possible, such as use of Solar Panels and a Biomass boiler on-site, again purchased from within the rural economy.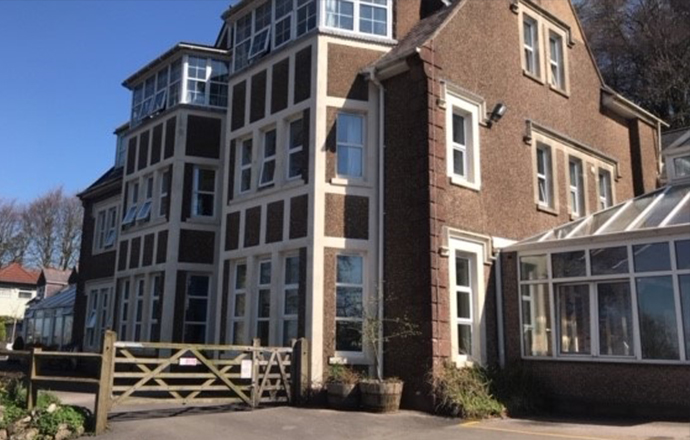 Community
Daneswood prides itself in the ties with the local community, with our young people being a regular fixture at community events as well as attending local Churches each week and the organisation sponsoring local sports teams.
Daneswood take great stock in being part of our local community, such as ensuring products and services used in Daneswood are from local sources wherever possible, encouraging the staff team to consider their health and wellbeing and consider our impact on the environment.
Our commitment to supporting the local economy through purchasing local goods and services, educating and providing activities based on local traditions with locally sourced goods and accessing rural locations and the local community on a regular basis.
Brief History
Daneswood is a former small country house hotel set in around 10 acres of landscaped grounds. It is set on the edge of the Mendip Hills about 20 minutes south of Bristol with magnificent views over Weston Super Mare, the Severn Estuary and Wales.
After substantial modifications we opened in August 2006 as a residential care home for up to 17 young adults with severe or profound and multiple learning disabilities.
Daneswood was set up to cater for people who could otherwise be forgotten, people who need a high level of care and support in an environment tailored to their needs. Daneswood was set up to provide a holistic therapeutic out of a philosophy that the people who live with us thrive best when treated with care, compassion and understanding.